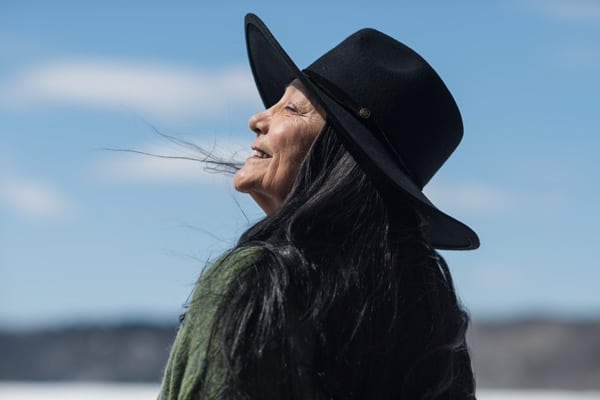 Pocahontas Reframed "Storytellers" Film Festival will be postponed until November 19-21, 2021. The safety and health of our audience and our filmmakers in light of COVID-19 make this call necessary. This would have been our first year in our new venue, the Virginia Museum of Fine Arts (VMFA).
We are, however, excited about the opportunities ahead, to include a virtual mini-festival to be held on the November 2020 dates of the original festival. Please stay tuned to our website and social media for more exciting details. We look forward to the 2021 festival and the chance to bring even more great films and performers to Virginia in 2021. We are also looking forward to our new partnership with the Virginia Museum of Fine Arts, the host of the 2021 festival.
This new partnership has opened doors to a wide range of possibilities for programming and collaboration and we cannot wait to share them with you as they unfold. We would like to extend our gratitude to the Virginia Film Office and Virginia Humanities for awarding grants to make our programming possible. The Pocahontas Reframed "Storytellers" Film Festival team wishes you and your family health and safety as we navigate this season together. We look forward to seeing you next year.
About the Festival
The Pocahontas Reframed "Storytellers" Film Festival honors the contributions of Native Americans and aims to raise awareness about Native American language, cultures, and societies through films that share Native American perspectives. The festival, which is the only one of its kind on the East Coast, brings together producers, directors, authors, cineastes, and actors who share a passion for film, and features experiential learning opportunities for the entire public. 
About the Virginia Museum of Fine Arts
The Virginia Museum of Fine Arts, owned and operated by the Commonwealth of Virginia, is one of the top 10 Comprehensive Art Museums in the United States. The purpose of the museum is to collect, preserve, exhibit, and interpret art, to encourage the study of the arts, and thus to enrich the lives of all. It is home to several permanent exhibits, from the largest Faberge Egg collection outside of Russia to late 18th Century American oil paintings, and to a cycle of traveling exhibitions featuring, among others, Native American artwork, Napoleonic artifacts, and the history of African American life in Virginia.